BED BASES ARE, IN MANY CASES, RESPONSIBLE FOR THE MATTRESS TO BREATH PROPERLY AND EVEN FOR PREVENTING OUR SLEEP FROM BEING INTERRUPTED.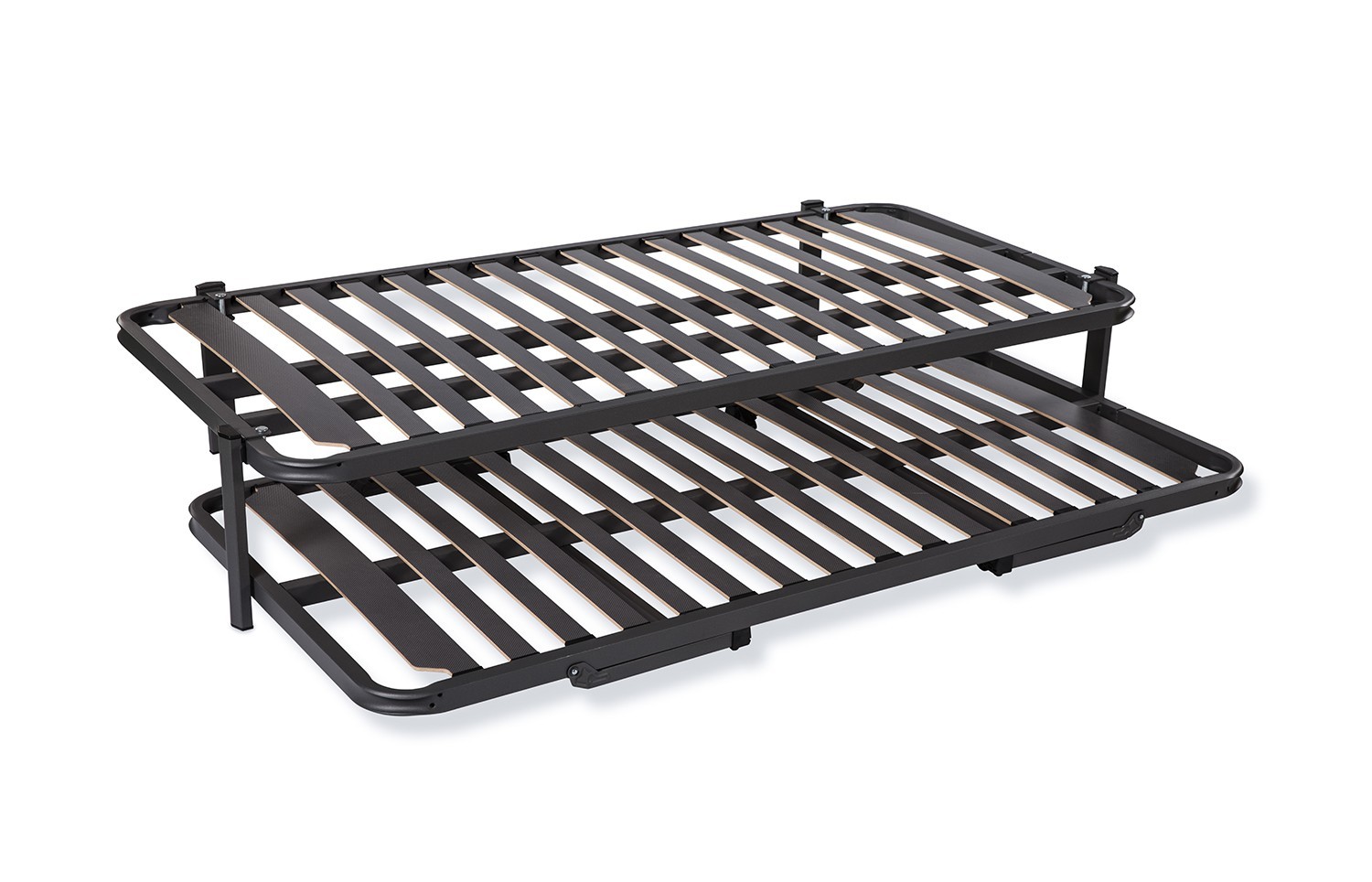  
Nido Deza
Bed base for trundle beds with narrow beech wood slats with carbon paper coating.
With a double reinforcing bar in Nido Alto and a central reinforcement in the Nido Bajo.
NIDO legs not included.
Tax excluded
Recommended price
Learn more about the product