BED BASES ARE, IN MANY CASES, RESPONSIBLE FOR THE MATTRESS TO BREATH PROPERLY AND EVEN FOR PREVENTING OUR SLEEP FROM BEING INTERRUPTED.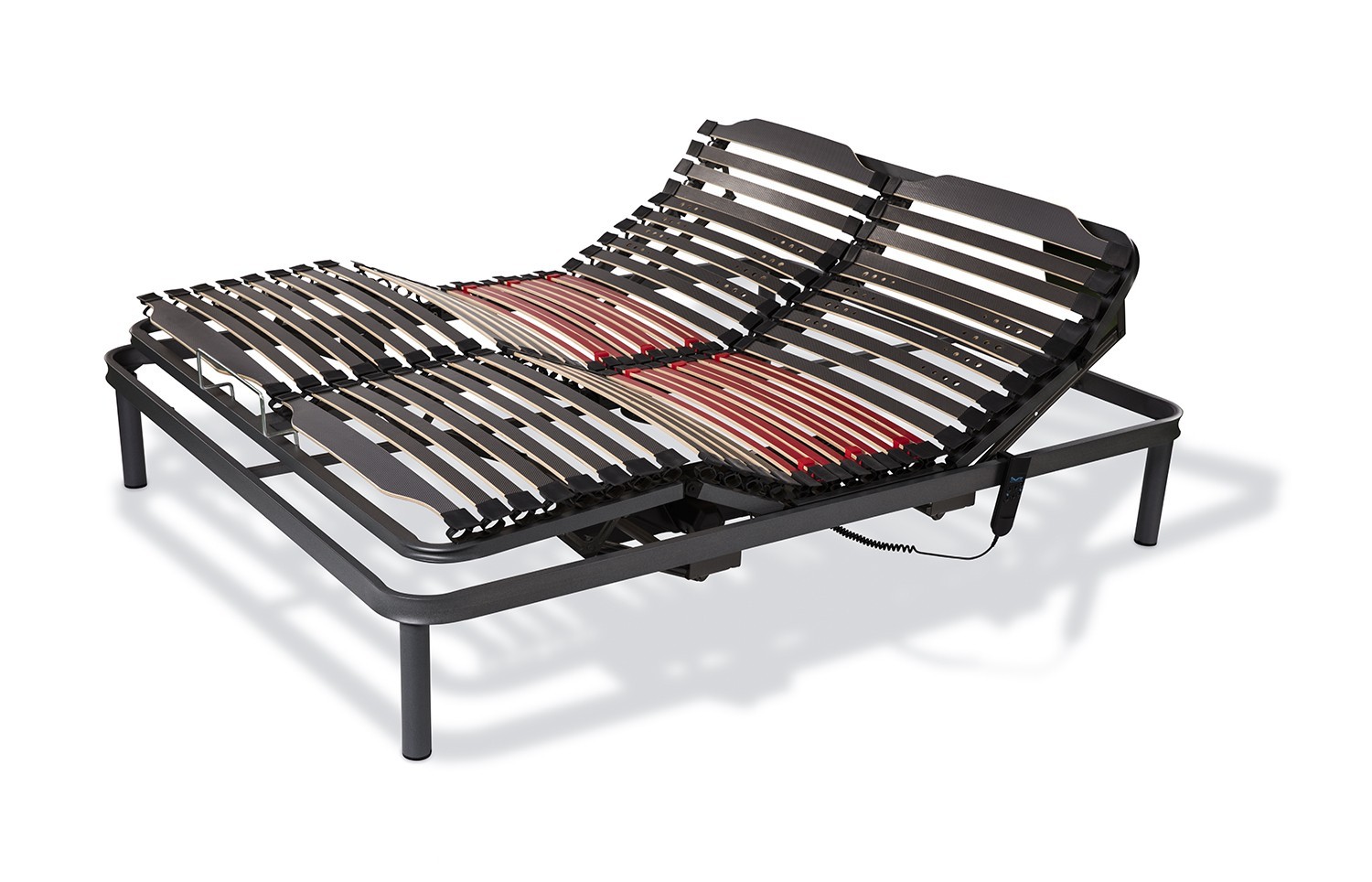  
Arnitel®
Metallic adjustable bed base featuring slats with carbon paper coating and HYTREL caps to provide maximum adaptability and flexibility.
The headboard and footboard consist of structured mechanised beech wood slats. It has special firmness regulators in the lumbar zone and moulded slats at shoulder height. Returns to horizontal position by means of a box battery. Legs not included.
Tax excluded
Recommended price
Learn more about the product